Aluminium Doors
When you think of fancy doors, we are pretty sure bathroom doors are not the first thing that pops up in your mind. Bathroom doors are quite overlooked when it comes to interior designing. We usually underestimate the importance and versatility of bathroom doors. But, when you choose the right bathroom door, it can enhance aesthetics as well as functionality.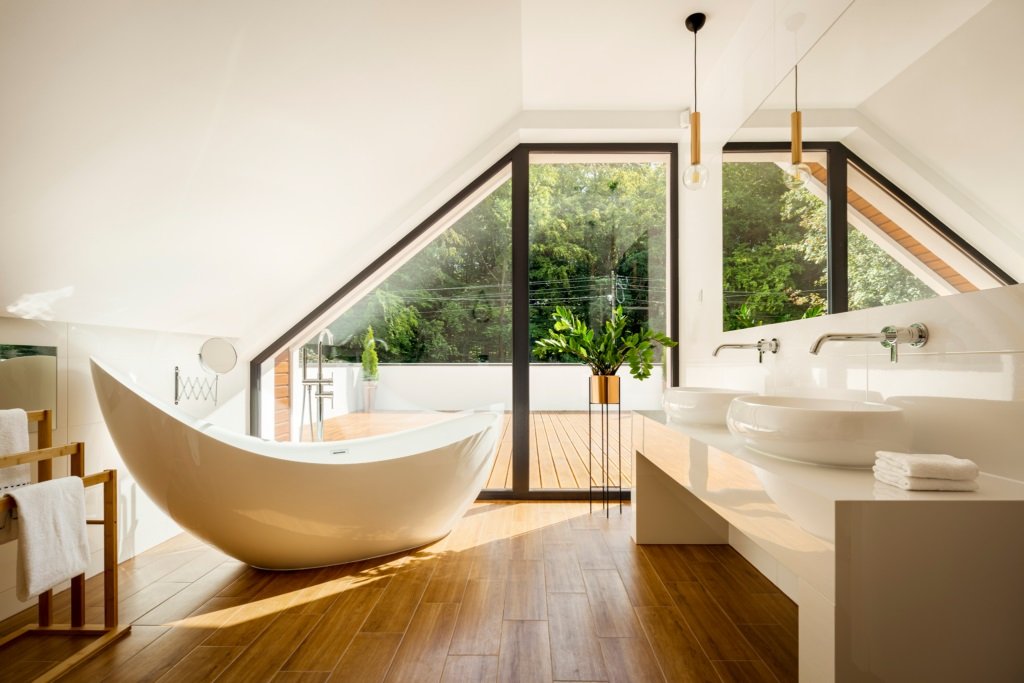 What Material Is Best for Aluminium Bathroom Door?
Aluminium doors are the best for bathrooms. Although wooden doors and steel doors look quite elegant and great, they are not as practical as their aluminium counterparts. Aluminium is one of the lightest materials that can be used for the construction of a door, but that doesn't mean it compromises on durability and strength. You would be surprised to know that aluminium is one of the strongest materials for a bathroom door.
What Makes Best Aluminium Doors for Bathroom?
Besides being light in weight and strong, aluminium doors have a lot of other advantages that make them the best for bathrooms. Discussed below are a few of the benefits.
Aluminium Is Resistant to Moisture and Humidity
Aluminium is highly resistant to moisture and humidity. This makes it one of the best materials for making bathroom doors as it doesn't get damaged by excess water spillage and humidity inside bathrooms.
Aluminium Is Environment-Friendly
Aluminium is a recyclable material in the construction industry. Recycled aluminium finds wide usage for making door frames, window frames etc. Thus, it has way less carbon footprint on the environment.
Weather Changes Don't Affect the Door
Wooden or metal doors are generally affected by the changing weather conditions as they expand or contract depending on weather changes. So, whether it is summer or winter, you won't see any kind of deformation. You can easily close or open the door at all time.
Aluminium Is economical as well
Unlike wooden doors, which are very expensive to make and maintain, aluminium doors are economical. In the long run, wooden doors will eventually suffer some damage like weakening of wood, door rot etc. and might end up costing you for repair or replacement. On the other hand, aluminium doors don't require much maintenance and area one-time investment.
Aluminium Is Easy to Maintain
Steel or wooden doors often get corroded or rot and require regular painting or polishing. On the other hand, aluminium bathroom doors require almost no maintenance as they don't corrode or rot even after a long period of continuous use.
A Variety of Aluminium Bathroom Door Types
Here are some of the most common types of bathroom doors made out of aluminium:
This is the classic and basic flush panelled model of the aluminium bathroom door. You can also add a flare to it by using double French bathroom doors in order to separate your master bedroom from the master bathroom. It looks very elegant and stylish, almost like you hired a professional to design your bathroom. If you prefer, you can even opt for aluminium glass door.
These types of doors have become famous recently, but they are a bit expensive than the swinging ones as the construction requires more manpower, time and planning. In return, they provide you features like extra space in your bathroom, 'easy to use' door and very light to operate. They require almost no space to operate, thus making them ultra-efficient in saving spaces. You can also go to an extra length by designing the door and personalizing it according to your choice.
Both these types of aluminium bathroom doors serve different purposes and functionalities, but the ultimate goal of both is the same i.e. being easy on the pocket as well as exceling in both functionality and aesthetics.
Considering all these perks, there's no doubt that aluminium doors and windows make the best option for use not only in bathrooms but also for rooms and balconies.
Also Read: WHY YOU SHOULD INSTALL ALUMINIUM DOORS IN YOUR BATHROOM
admin 4-Nov-2020